What is the VI Cannabis Advisory Board?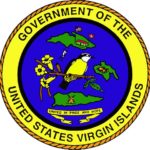 The USVI Cannabis Advisory Board, VICAB for short, is the oversight board of the medical cannabis industry of the Virgin Islands. VICAB is tasked with setting out the rules and regulation for all businesses to follow.
VICAB is made up of 11 members from both the private and public sector.
Farming Representative
Expert in Cannabis Technology
Economist
University of the Virgin Islands Representative
Dept. of Health Representative
Three Health Care Practitioners – including one Pharmacist 
Dept. of Agriculture Representative 
Disability Advocate 
Naturopathic Medicine Representative
Who is on the VI Cannabis Advisory Board?
Ms. Nicole A. Craigwell-Syms

– Approved

Dr. Catherine A. Kean

– Approved

Comm. Postive Nelson

– Approved

Dr. Gary Jett

– Approved

Christopher T. Jones

– Approved
Past Members

Mr. Miguel Tricoche

– Resigned

Mr. Hugo Roller

– Withdrawn