Guide to a USVI Career in Cannabis
Looking to start a new career? Want a job in the USVI medical cannabis industry? This guide explores some of the different employment opportunities ahead. We also discuss why training & education is essential to get a head start!
Whether it's budtending in St. Thomas, trimming cannabis in St. Croix, or extracting concentrates in St. John. The cannabis industry in the US Virgin Islands is going to need a knowledgeable workforce!
Requirements
First things first. There are some requirements that you need to meet to be eligible for a medical marijuana job in the USVI. The VI Medical Cannabis Patient Care Act (MCPCA) lay out these requirements.
The first rule is that you must be 21 years or older to work in any cannabis industry. This includes dispensaries, manufacturers and grow operations. While you may consume cannabis at 18 years of age, you must be 21 to work in the industry.
Conviction of a felony may not stop you from working in the medical cannabis industry. In fact, the MCPCA lays out exactly which convictions will prevent you from getting a job.
Any violent crime conviction disqualifies a person from working in the cannabis industry.
Convictions of any controlled substance crime may still leave you eligible. Provided that you have completed your sentence, probation or supervised release, you are able to work in the VI cannabis industry.
No residency rule exists for employees. There is a five-year residency rule for business owners. But, employees do not have to live in the US Virgin Islands.
This is Medicine!
The most important point about working in the cannabis industry, it is a medical business. Therefore, you are growing, dispensing, and making medicine!
Depending on the career you choose to pursue, you will encounter sick patients. Realistically, some may even be terminal, or in a great deal of physical pain. As such, you will be participating in an industry which seeks to ease pain and discomfort.
Customer service, knowledge in your field, and study of the cannabis industry is paramount to being a good employee. Keeping up with the latest cannabis research and studies will keep your knowledge fresh.
Why Do I Need Training?
Smoking cannabis or growing a couple plants in a closet is not training. While those experiences may be handy for general knowledge, it does not translate to a job application or resume.
College courses in the cannabis industry are now starting to pop-up! But, unless you have a degree in agriculture, or have prior experience, you need training. The good news is, so does everyone else.
Training for ANY career accomplishes two goals. First, it gives you experience and a certificate that proves you are knowledgeable. Second, it shows future employers that you are willing to invest in yourself, and that they should too!
While most potential cannabis business owners are working behind the scenes getting established. So Virgin Islander job seekers should be doing the same. After all, business owners may choose not to train local residents, but import workers.
So, with no residency rule in place for cannabis workers, it is vital that Virgin Islanders get the training they need to fill these positions.
Jobs
The Virgin Islands cannabis industry is set to provide an explosion in work opportunities.
It would be impossible to list all the possible jobs and opportunities available. The cannabis industry is vast, with many niche and special fields. Not including the support industries, including ancillary businesses.
This will be a brief overview of the careers, with more in-depth look into each category in future updates.
Dispensing
Working at a dispensary will have you interacting with patients and cannabis products. For example, one job at a dispensary is a 'budtender'.
Besides being named similarly to Bartender, that is about where the comparison ends. So a budtender would more be comparable to a combination of a pharmacist and wine sommelier.
Budtenders are responsible for dispensing cannabis, and helping patients treat their medical issues. Knowledge about strains, dosing, delivery methods and effectiveness of cannabis-infused products is key.
Growing
Growing cannabis for medical use is a huge undertaking. Medical marijuana is of the highest quality, not in THC or CBD levels, but of purity. In fact, no pesticides of any kind are allowed in medical cannabis!
Commercial growing on a mass-scale requires constant attention. The need to maximize yield and quality are the main objectives. You must also have a keen eye for detecting nutrient issues. Detection of harmful pests is a priority. A bug infestation, left unchecked, can destroy an entire grow operation.
Some example jobs would be master growers, assistants, cloning specialists and nursery managers.
Cannabis trimmers is another area for employment. Considered an entry level and manual labor job. This is a great "foot in the door" type of job without having any experience. A fundamental training and certification will give you a boost, and helps you move on to other areas of cultivation.
Manufacturing
Cannabis manufacturing is a very broad term, covering; concentrate extraction, edibles, and oils. Simply, it's transforming cannabis flowers into another product.
Extraction is the main element here. This advanced field covers a wide area of techniques. The end result is pulling the THC, CBD, and terpenes from cannabis flowers for use in another product. As an example, CO2 extraction, Rosin tech, and steeping are all forms of extraction.
Ancillary
A business that does not deal directly with cannabis products or production would be ancillary. For example, security system installers, packaging services, delivery, label-making are all ancillary businesses. Not working directly with cannabis, but with businesses that do.
You may already work in, or own a business, that the cannabis industry will need services from. But, getting training in medical cannabis will give you an edge over your competitors. All of whom will be vying for business from competitive new cannabis startups.
Where to Get Certified?
VIBE HIGH has partnered with Green Flower Media to help the USVI get educated in cannabis!
We will be working with local sponsors and Green Flower Media to help get you the training you need. Including free enrollments and discounted rates for Virgin Islanders.
Green Flower Media is a California-based online training company. 300+ cannabis professionals, scientists, doctors and researchers contribute to their online curriculum.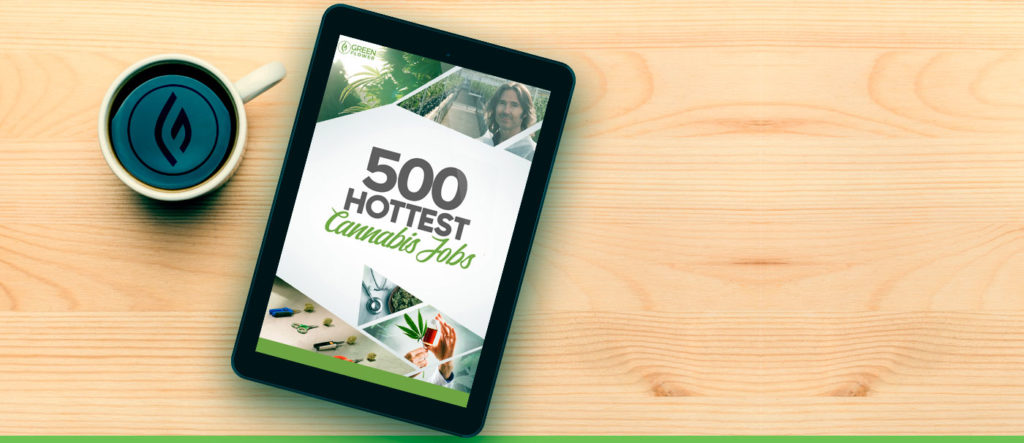 Conclusion
The new medical cannabis industry in the US Virgin Islands is going to bring a huge amount of job opportunities. However, it will be a competitive workforce, in which education will be vital to success.
With no residency rule for employment in the medical marijuana field, VIBE HIGH is dedicated to making sure that Virgin Islanders are prepared to enter that workforce.