With a razor thin quorum, the Virgin Island's Cannabis Advisory Board (VICAB) held a board meeting on January 28, 2021.
All six members were in attendance via Zoom, with five members still awaiting nomination by Governor Albert Bryan Jr.
It was revealed that a nomination to seat the University of Virgin Islands VICAB Representative has been made. The nominee's name, however, has not been released.
Representatives in attendance:
Miguel Tricoche – VICAB Chair – Dept. of Licensing & Consumer Affairs
Dr. Catherine A. Kean – VICAB Vice Chair – Healthcare Practitioner
Nicole Craigwell-Sims Ph.D. – VICAB Secretary – Department of Health
Chris Jones – VICAB Treasurer – Disability Advocate
Comm. Positive Nelson – Department of Agriculture
Dr. Gary Jett – Healthcare Practitioner
Representatives awaiting Nomination:
Pharmacist
University of the Virgin Islands Representative – PENDING
Person knowledgeable in the field of Naturopathic medicine
Economist or Finance Expert
Farmer
VICAB Chair Miguel Tricoche said this was approximately the 14th meeting that has taken place between board members. Due to the lack of board members, most meetings were not official.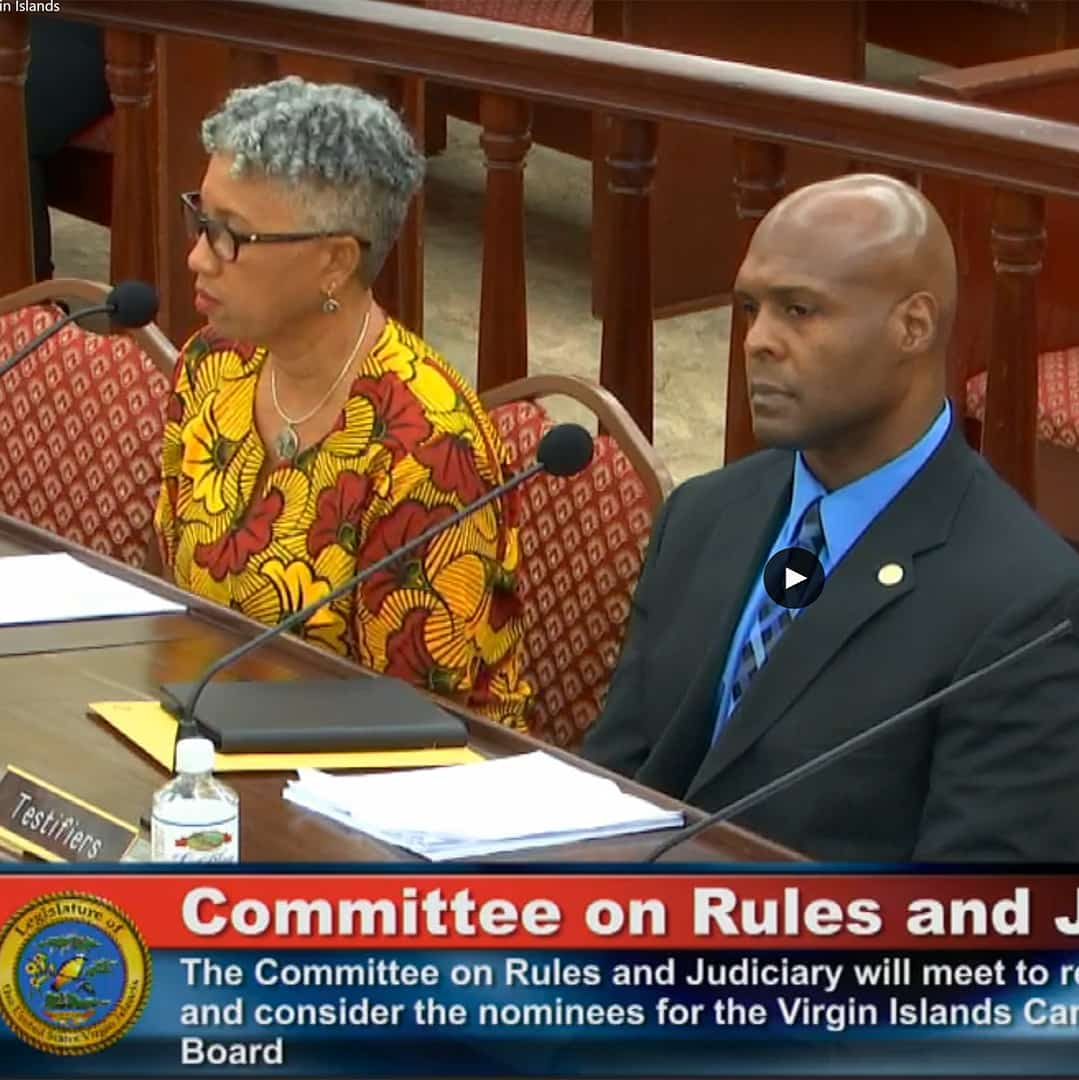 Tricoche said that he has been speaking with Holly Bell, Florida's Director of Cannabis. He is drawing on her experience in Florida to find the best path forward for medical cannabis in the USVI.
First on the agenda was filling the Office of Cannabis Regulations (OCR) Executive Director position. The OCR Director will oversee the entire cannabis industry. The Department of Licensing & Consumer Affairs (DLCA) will be home to the Office of Cannabis Regulations.
Passing a motion, the board agreed to start the process of accepting resumes for the Executive Director role. A job listing could be out as early as next week. Dr. Kean hopes to have a Director vetted and hired by March.
In addition, VICAB will discuss the hiring of an Assistant Director for the OCR in its next meeting.
The DLCA has indicated that they have office space for both positions in their St. Croix office.
Next, the Office of Management & Budget has appropriated $500,000 for the setup of the OCR. This includes the salaries of the OCR positions.
Further discussion about the OCR revealed the official website may be available in March.
On licensing, Positive Nelson gave his views on the VI Hemp Commissions' licensing software. Nelson said they are pleased with the accountability and oversight the software provides. VICAB members will get a walk-through on the software and consider it for cannabis licensing.
During the meeting, there were no updates on cannabis regulations.
A town hall has been announced for February 5th, 2021.
Make sure you subscribe to our mailing list for all the latest updates!