On January 17th 2019, Governor Albert Bryan Jr. signed the VI Medical Cannabis Patient Care Act. That day gave hope to many sick Virgin Islanders who would greatly benefit from the use of medicinal cannabis.
Two years on, those sick Virgin Islanders still do not have access to LEGAL marijuana.
No new jobs, no tax revenue, nothing to show in two years since the signing.
Not much has changed since VIBE HIGH published its story on the one-year anniversary of the signing of the bill.
Some laws have changed, Positive Nelson was finally seated on the VI Cannabis Advisory Board, and still, no regulations have been announced.
Who's to blame? U.S. Virgin Island's Governor Albert Bryan Jr.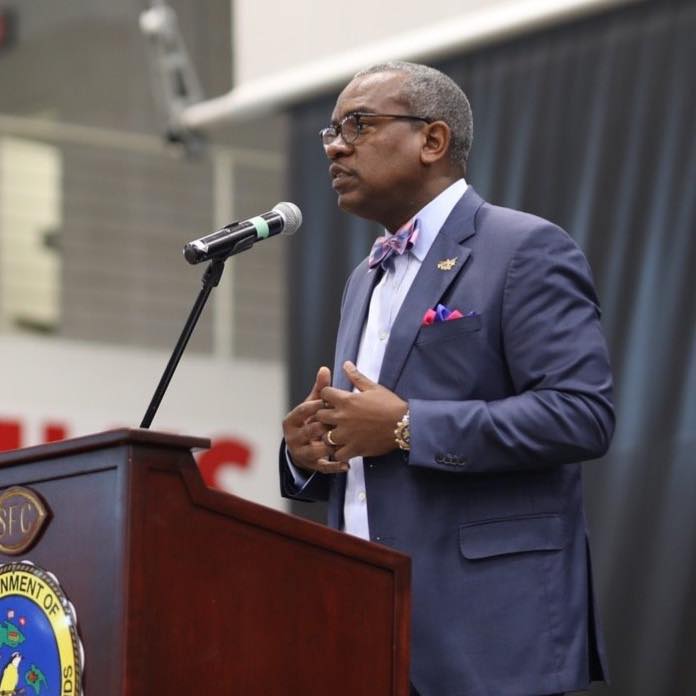 The lack of leadership shown by Bryan has left an entire local industry waiting. His "Changing Course" leadership has set cannabis off-track, with ZERO to show for anything. Real leaders get things done.
With President-elect Joe Biden coming into office, and a slight majority in Congress ready to get to work, federally legal cannabis is coming sooner or later. To our dismay, the Virgin Islands cannabis industry will not be anywhere close to what was anticipated. All bets are off.
The clock has long been ticking. The dream of tax money rolling in, and the USVI becoming a cannabis tourist destination, all comes to an end once federal legalization happens.
Virgin Island cannabis business owners would have been perfectly placed to jump on the new de-scheduled status of marijuana, just as the entire US market opened up. Exporting goods to the mainland would have been a BOOM. In all likelihood, the USVI will be importing marijuana at prices the local market will not be able to compete with. Local growers will be out of the game before it even starts.
Let's take a trip down memory lane to see all the major events, or lack there-of, during this two-year period.
2019
At the end of 2018, the 31st Legislature surprised everyone. As a parting gift to outgoing Senator Positive Nelson, they quickly passed the VI Medical Cannabis Patient Care Act (MCPCA). Nelson's bill had been stuck in limbo for YEARS, but had finally been passed.
Day #1
On January 17th 2019, newly elected Governor, Albert Bryan Jr. signed the MCPCA into law.
His first, and only required step, was to nominate 9 members to the VI Cannabis Advisory Board (VICAB).
VICAB COUNT: 0 members out of 9
Day #187
Seven months later, four members of the VI Cannabis Advisory Board were announced on July 23, 2019. To be confirmed they first needed to go before the Rules & Judiciary Committee.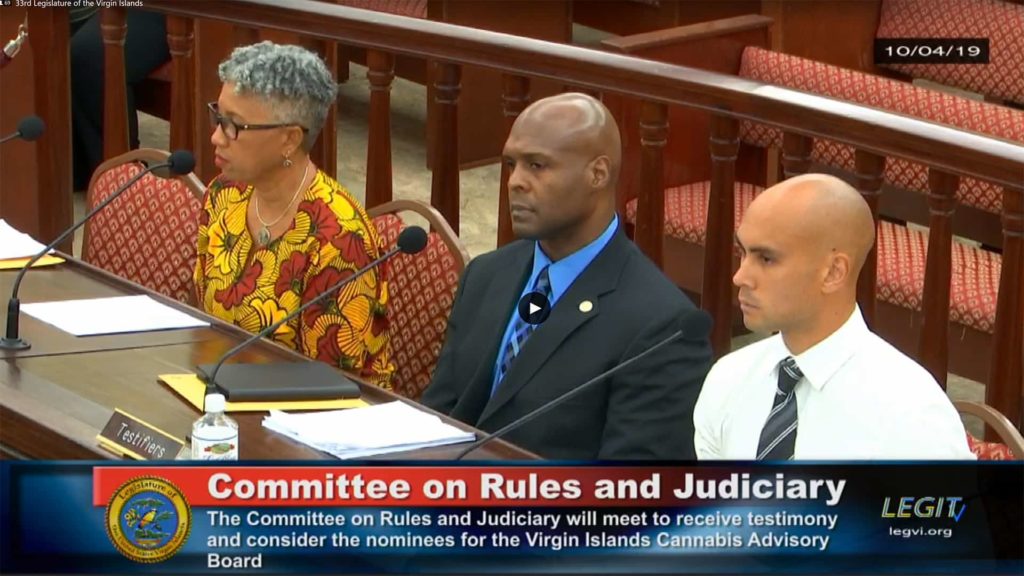 Day #260
On October 4th, 2019, three VICAB members were unanimously approved by the Rules & Judiciary Committee after two months. Miguel Tricoche, Dr. Catherine A. Kean, and Hugo Roller II were all approved.
VICAB COUNT: 3 members out of 9
Day #267
A week later the second round of VICAB nominations took place on October 10th, 2019. Dr. Nicole Craigwell-Syms was approved, but Positive Nelson's nomination was held back.
VICAB COUNT: 4 members out of 9
Day #271
Hugo Roller II withdrew his nomination on October 15, 2019, after an ongoing dispute over CZM permits, regarding his family's farm on St. John.
Read the full details of Coral Bay Organic Gardens' dramatic struggle with the VI Government on their GoFundMe page.
VICAB COUNT: 3 members out of 9
Day #300
Two more members, Dr. Gary Jett and Christopher T. Jones, were confirmed to VICAB by the Rules & Judiciary Committee on November 13th, 2019. That means five members were confirmed in two months.
Not a single NEW nomination by Albert Bryan has taken place since Day #300.
VICAB COUNT: 5 members out of 9
Day #320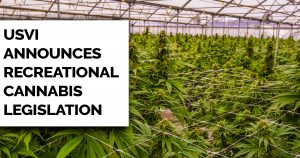 December 3rd, 2019 Governor Albert Bryan Jr. announced his recreational cannabis plan.
His new plan came almost a year after signing the original medical cannabis bill. He had not even completed the first step of MCPCA: nominating 9 members to VICAB.
Day #335
About 2 weeks later, the 32nd Legislature debated the new recreational marijuana law. It was sent to committee for further review on December 18th, 2019.
2020
Day #361
Governor Bryan delivered his State of the Territory address on January 13, 2020, laying out plans to save the Government Employee Retirement System (GERS) by using the cannabis tax revenue stream as collateral to get back into the bond market.
Day #365 – ONE YEAR
January 17, 2020 came and went. Only five of nine members of VICAB were in place at the one-year mark. Their first official meeting had not yet been held.
Day #406
VICAB held it's first official meeting February 27th, 2020. Electing Miguel Tricoche as chair.
This is the only KNOWN meeting of VICAB. VIBE HIGH has reached out to the DLCA on numerous occasions to keep us posted on details. No notifications have been received to date.
Day #489
On May 20, 2020, Governor Albert Bryan Jr. unveiled a second, new "reworked" adult-use cannabis bill, 6 months after announcing his first recreational bill, almost a year and a half after the MCPCA was signed into law.
The author of the bill remains unknown. No Senators were consulted on the mysterious new document.
Day #504
June 4th, 2020, Bryan provided a tax estimate for his cannabis bill during a "Revenue Estimating Conference". His spread sheet contained an embarrassing math error, amounting to a $10.5 million dollar over-estimation.
Day #512
The 33rd legislature heard testimony about the reworked cannabis bill on June 12, 2020, less than a month after being introduced. Senators were furious at the lack of input on the new bill.
Due to the the lack of movement on the MCPCA, Senators were apprehensive about moving forward with adult-use cannabis. No vote was taken on the measure.
Day #529
Positive Nelson is finally confirmed by the 33rd legislature to VICAB on June 29, 2020, seven months after being nominated. His nomination was held up by language in the Revised Organic Act which forbade ex-Senators to sit on government boards.
The first cannabis bill in 1.5 years was passed at the same session, raising the number of VICAB members from 9 to 11 and changing its composition. This bill removed VICAB Chair Miguel Tricoche from VICAB.
It was revealed that Governor Bryan threatened to hold the rest of the VICAB members hostage until his shadowy recreational bill is passed. On Day #529, his last nomination was 250+ days before.
VICAB COUNT: 5 members out of 11
Day #561
A month and a half later, Governor Albert Bryan Jr. vetoed the new VICAB bill on July 31, 2020. This measure re-added Miguel Tricoche.
VICAB COUNT: 6 members out of 9
Day #617
September 25, 2020 the 33rd Legislature overrode the governor's veto, increasing the Cannabis Advisory Board from 9 to 11 members. This removed Tricoche from VICAB, yet again.
VICAB COUNT: 5 members out of 11
Day #694
Senator Janelle Sarauw introduced Bill 33-0433 on December 11, 2020. This puzzling bill would add Tricoche's position back to VICAB. The bill was passed by the 33rd Legislature, and sent to Governor Bryan.
Day #714
On the 33rd Legislature's last day, December 31, 2020, an amendment to the Medical Cannabis Patient Care Act was introduced that would have expanded the law. Unfortunately, the amendment, only introduced that morning, was not added to the agenda.
The contents of this amendment are unknown. Normally made available on VILEG Bill Tracking, this measure was not reported.
2021
Day #719
Governor Bryan signs Sarauw's Bill 33-0433, changing the composition of the VI Cannabis Advisory Board. Miguel Tricoche is officially back on VICAB.
VICAB COUNT: 6 members out of 11
Day #731 – YEAR TWO
January 17, 2021.
Year Three Outlook
In two years, only six members of the VI Cannabis Advisory Board have been named and approved. Put another way, that's ONE every THREE months. Confirmation by the legislature had been relatively fast in comparison.
At this pace, we can expect Governor Bryan's last five VICAB seats to be completed sometime in 2022. Only the Governor can appoint these seats.
On the federal level, cannabis legalization looks promising. Here at home, however, expect more of the same.
The failure to act will be detrimental to the people of the Virgin Islands. The loss of tax revenue is well over $10 million thus far, but the loss of jobs and money into the local economy is incalculable.
Most importantly, the delay of access to cannabis as medicine for Virgin Islanders in need is unconscionable.
In a time where many States only reliable source of tax revenue during this pandemic recession is cannabis, the USVI government continues to dig for spare change.
The Virgin Islands has been holding onto a winning lottery ticket, the expiration of which may have already gone by.
The Governor attempts to look 20 years into the future, with his "Vision 2040". He should have been looking at the opportunities right under his nose, to ensure that future.