"It's like déjà vu all over again." The famous Yogi Berra quote is fitting if you have been following medical cannabis in the US Virgin Islands. December 31st 2019, when medical cannabis rules & regulations are due, is quickly approaching.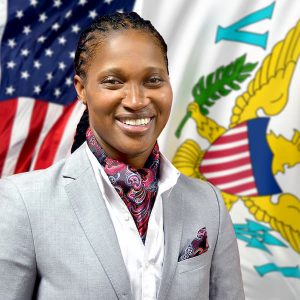 During the November 14th confirmation of two Cannabis Advisory Board nominees, Senator Janelle K. Sarrauw said:
"I think as a body we will have to extend the deadline from December 31st. Because the board should be 9 members, and the governor has sent down 7 so far. And we have heard 6, and [Comm. Positive Nelson] is in a point of contention. So you definitely will not be able to meet your mandate for December 31st 2019."
What's the Holdup?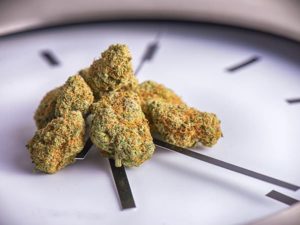 Currently 7 members of the 9 member VI Cannabis Advisory Board (VICAB) have had hearings. Only 6 members are approved, and Positive Nelson is left in limbo.
The nomination of, at most, 3 more members is needed. Board members must then discuss, draft and complete regulations for medical cannabis.
This is all with less than 45 days left to go, in the middle of the busy holiday season.
Can't they take rules from another medical state?
Sure, they can.
VICAB nominee Miguel Tricoche brought up Nevada regulations during his testimony. So, let's use Nevada as an example.
Nevada medical marijuana regulations are 60+ pages, close to 40,000 words, and written in 8-point font. It is an enormous amount of rules.
The US Virgin Islands is not Nevada though, as if anyone needed reminding. Regulations to protect coral reefs from nutrient runoff was probably not high-up on the Nevada priority list.
Taking regulations from another state is not like copying someone else's homework. You are not likely to get the right answer, even if their laws work for them.  Many issues that face Nevada are not the same as the Virgin Islands, and vice versa.
Specific USVI Cannabis Issues
Regardless of which State they use as a template, it will never meet our unique, local VI issues.
What about residency requirements for business owners? The medical cannabis bill is not strong enough to protect non-residents from owning cannabis businesses in the USVI. The intent is there, but just as Puerto Rico has learned, loopholes exist. Regulations can strengthen these protections for VI residents.
What about cannabis testing? UVI was supposed to run the labs to test medical cannabis, but turned down the offer. That leaves the private sector to take up cannabis testing in the Virgin Islands. So how do they get approved? What testing machines are required? What kind of calibration testing is needed?
These are just examples of the monumental task at hand. Cannabis transportation between islands, major environmental concerns, the list goes on.
What's Next?
The USVI Legislature will have to create a new bill to set the new due date. Will it be open ended? Will they set another impossible deadline?
VIBE HIGH believes that formation of the VICAB must be approved by the end of the 2019. As well, they should be given at least 90 days to complete the rules and regulation.
During the November 14th hearing Senator Kenneth L. Gittens said:
I want to remind all, that haste makes waste. If we are going to do this. Lets do it properly, with all hands on deck, with everyone doing their part. Regulations is going to be key.
VIBE HIGH couldn't agree more.