According to a Legislature of the Virgin Islands press release, Governor Albert Bryan Jr's "reworked" adult-use cannabis bill will go before the Committee of the Whole on Friday June 12, 2020.
Invited testifiers:
Police Commissioner Trevor A. Velinor
Dept. of Agriculture Commissioner Positive T.A. Nelson
Dept. of Health Commissioner Justa E. Encarnacion
DLCA Commissioner Richard T. Evangelista
STT-STJ Chamber of Commerce Representative Kye Walker
St. Croix Chamber of Commers President Ryan Nelthropp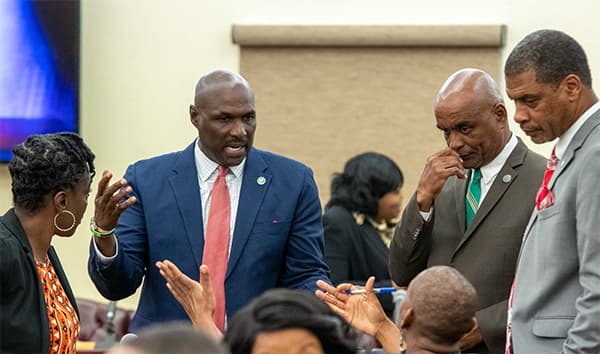 This is the second time the bill has been before the legislature. The previous was in December after a surprise announcement. While the bill did have some support in session, it was condemned as being rushed and incomplete by most senators.
The reworked adult-use marijuana bill was announced on May 20th. The bill is more in-depth than the original. It includes new business licensing costs, setup of testing facilities, and a tax structure for cannabis purchases.
Gov. Bryan has been pressing the legislature to pass the cannabis legalization bill for weeks.
Consideration of this proposed bill is exigent given that the principal benefit of the revenues derived from this bill are directed to assisting the stoppage of the hemorrhaging of the Government Employees Retirement System.

I once again state that this bill will not solve the GERS financial status; rather, it is one of the tools and we must continue to work together to find other means to shore up the system.

It is also important that we utilize the present time while we are putting our economy back together in readiness for the post-COVID pandemic environment, to put this revenue mechanism in place
Gov. Bryan's latest pitch to legalize cannabis in the territory was June 2 during a Revenue Estimating Conference. The presentation contained a $10M error.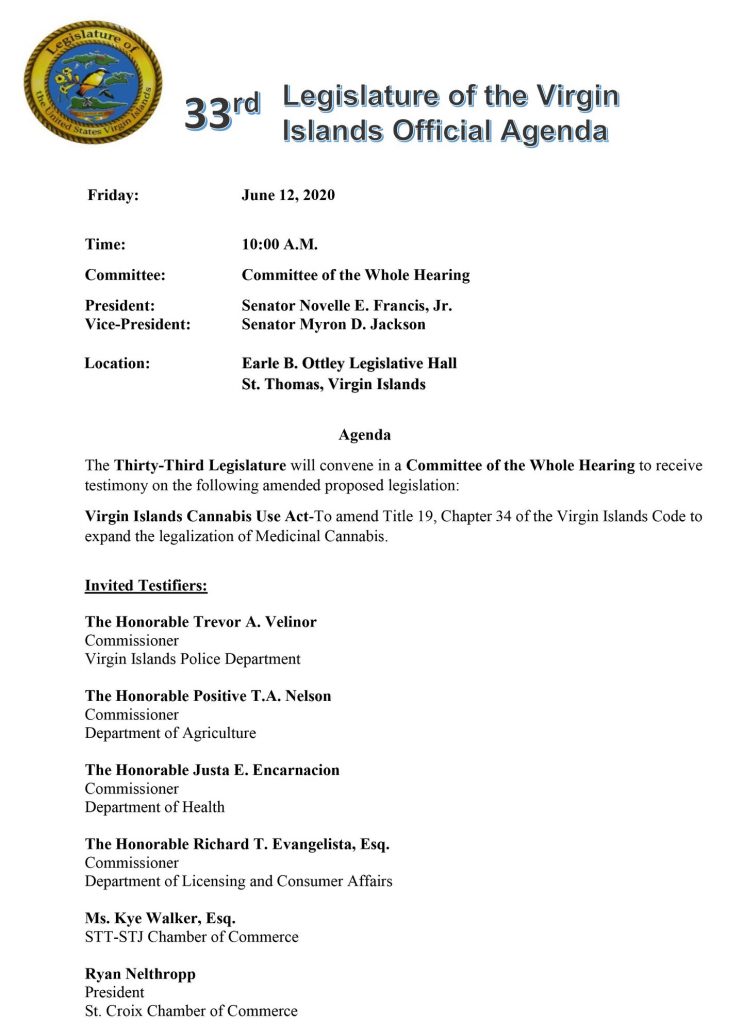 Update: Additional Press Release from Senate President Novelle E. Francis